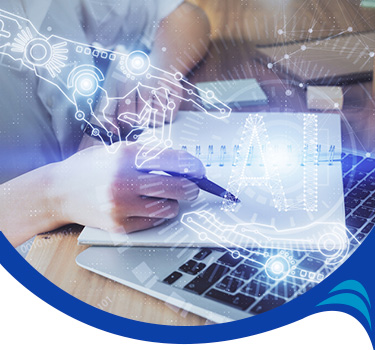 Digital Learning Pavilion
Digital Learning is a learning utilizing electronic technologies to access educational curriculum outside of a traditional classroom. In most cases, it refers to a course, program or degree delivered completely online.

These platforms are changing the Indian education landscape by addressing the demand-supply gap of both students as well as corporate employees by dispensing personalized learning outcomes.

Online learning has widened the scope of education and transcended it beyond classroom boundaries. With high internet penetration in the last two years, it has taken over the traditional methods not just in the urban landscape but also in rural areas.


Why Exhibit?
Establish unique contacts with top companies in the industry
Position yourself in the Industry among peers
Expand your business through direct one-on-one meetings with target audience
Identify new markets & form strategic alliances
Showcase your company's latest developments & technologies at a global platform
Establish and strengthen your brand's Industry presence
Find reliable partners & direct suppliers for your products & solutions
Exhibitor Profile
Educational Institutes
Preschools- Day Care, Play group, Primary Schools
Schools- Schools Education, State Boards,
ICSE, CBSE
Colleges- Degree Courses, Higher Education
Universities – Indian & International
Connectivity Modules, Data Analytics
Vocational Research & Training
Banks and Financial Institutes
Education & Scholarship Consultant & Counsellors
Infrastructure & Technology
Software- E-Learning, CRM, Designing, AutoCAD,
Billing & Payments
Hardware- AV equipment, IT Technologies
Institutional infrastructure- Furniture, Furnishing,
Seating systems, Auditorium setup etc
Presentation technologies- Whiteboards,
Projectors, Map Stands, LED walls
IoT, AI Robotics & Other Technological
Advanced systems
Visitor Profile:
App / Web Developer
Educational Institutes
Embassies and Trade Office
Government / PSUs
Healthcare Institutes
Investment Partner
Software
Training Institutes
Universities
Call for Speakers
Pandemic made the status of digital learning absolutely clear when schools across the world closed their classroom doors and opened digital doors for their students who had to learn from home. The difficulties of this year were backed up by numerous positives as the distance learning became the new normal and technology adapted the centre stage. During the pandemic the release of National Education Policy (NEP), have highlighted the importance of reforms in the India education systems.

A day long virtual conference on Digital learning will take place to discuss the challenges and way forward on implementation of the policy and participation of each stakeholder. We call for speakers from around the world to present their innovative ideas and share the inspiration with our attendees at this global platform to the changes that have been required during the year, in curriculum, pedagogy, assessment, reimagining education spaces and capacity building of teachers.
For additional information, please contact:
Pramit Kumar, Vice President
Mob. +91 98110 78179 | E-mail:
pramitk@eigroup.in
Exhibitions India Group
C-103, Okhla Industrial Estate, Phase III, New Delhi 110 020, India
Tel: +91 11 4279 5000 | Fax: +91 11 4279 5098